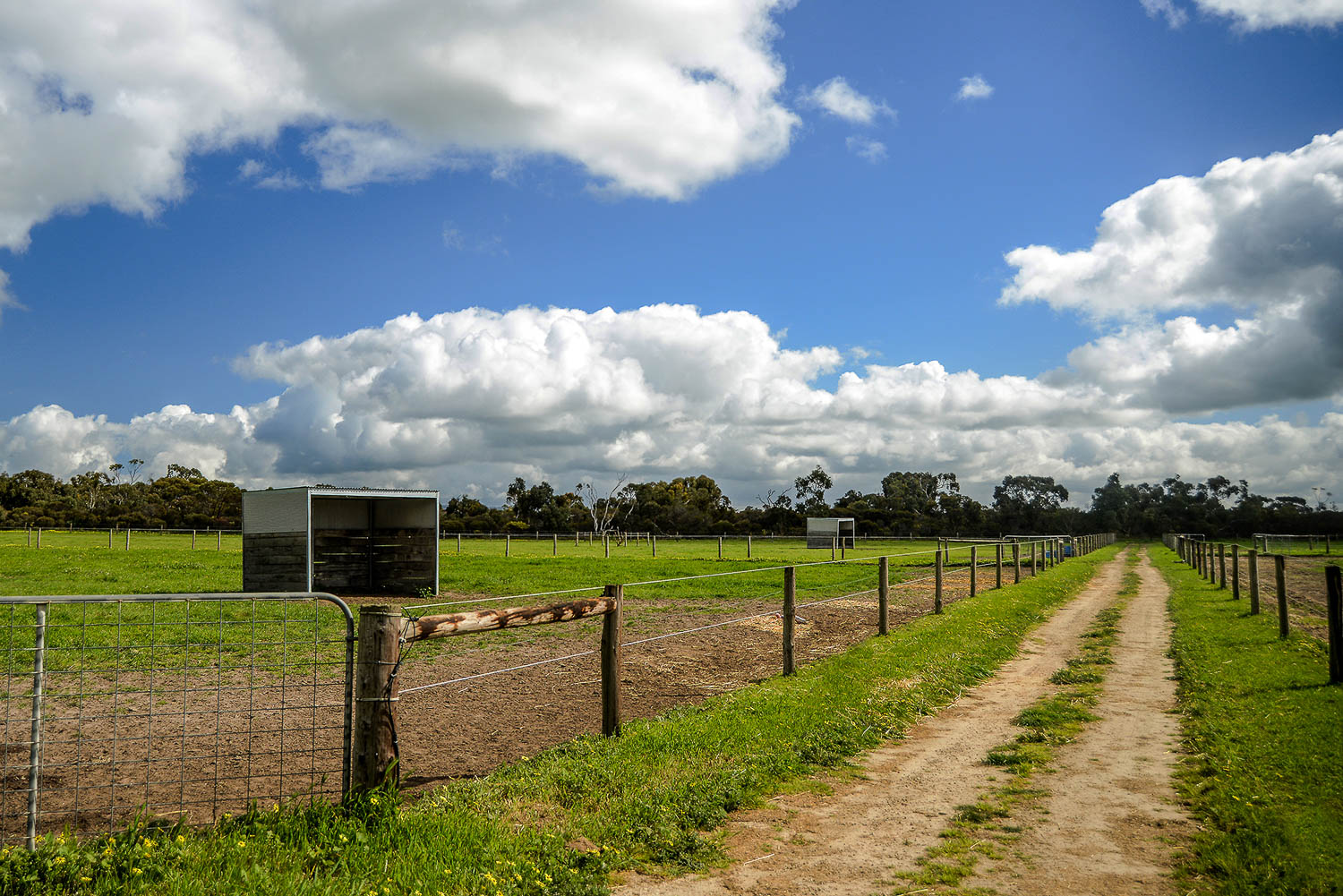 Agistment
Finniss Lodge also offers agistment for all ages of racehorse, with both short and long term contracts available. Our day yards and paddocks have been fenced with the safest possible material with your horse's welfare in mind.
Agistment available for long or short term clients in irrigated paddocks with high quality horse friendly fencing with the option of individual paddocks, suitable for pre training, breaking or rehabilitation.
Our paddocks vary from 1 to 15 acres, with lots of natural shade or a shelter and single colt paddocks are available.
For an up to date price list of services or if you're interested in finding out more information about our horse agistment services, please contact us here
Breaking & Pre-Training
Finniss Lodge offers 36 acres of facilities dedicated to pre-training and starting young horses including a fully rubbered round yard and onsite farriers. Our resident pre trainer and colt breaker Glen Kent has over 21 years experience breaking and pre training with along 5 experienced track-riders all with extensive experience in handling difficult horses.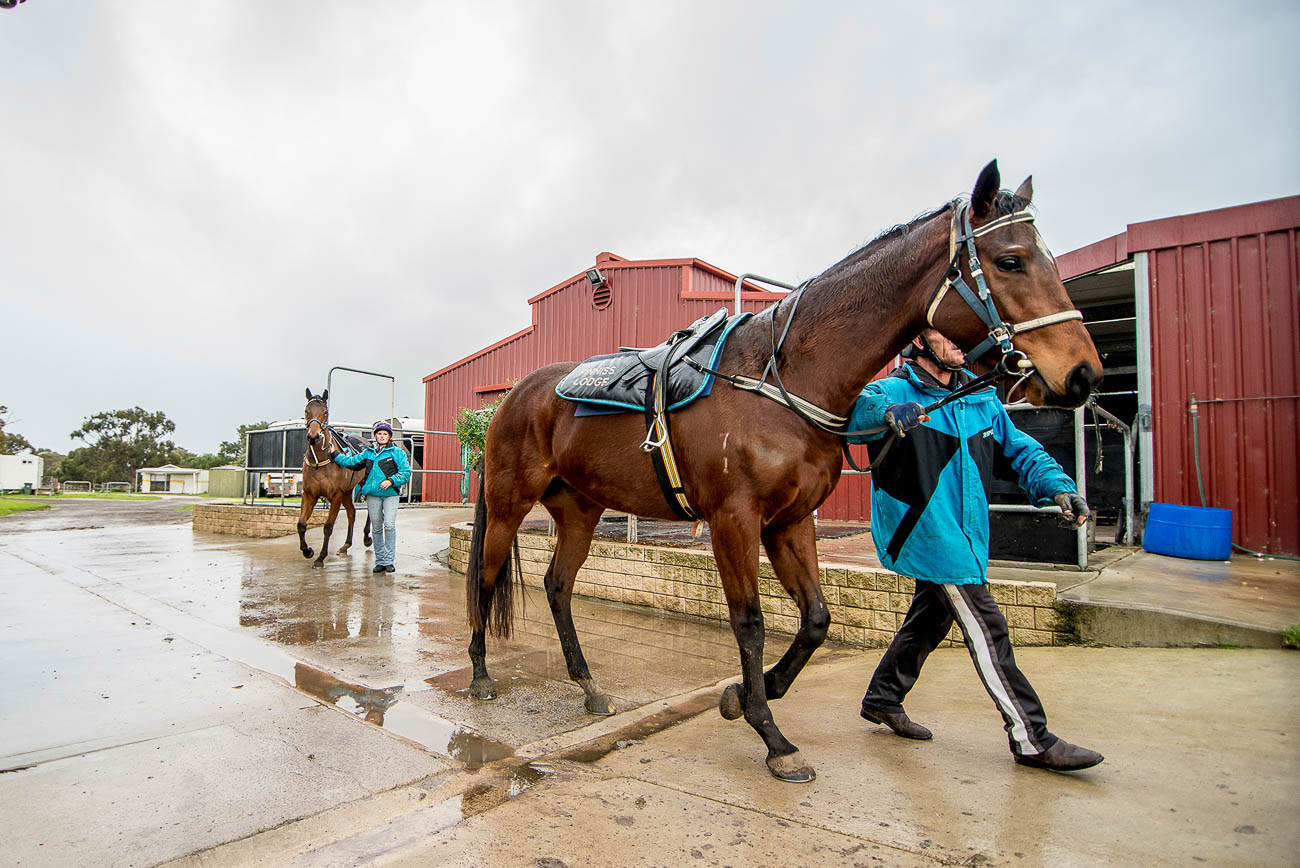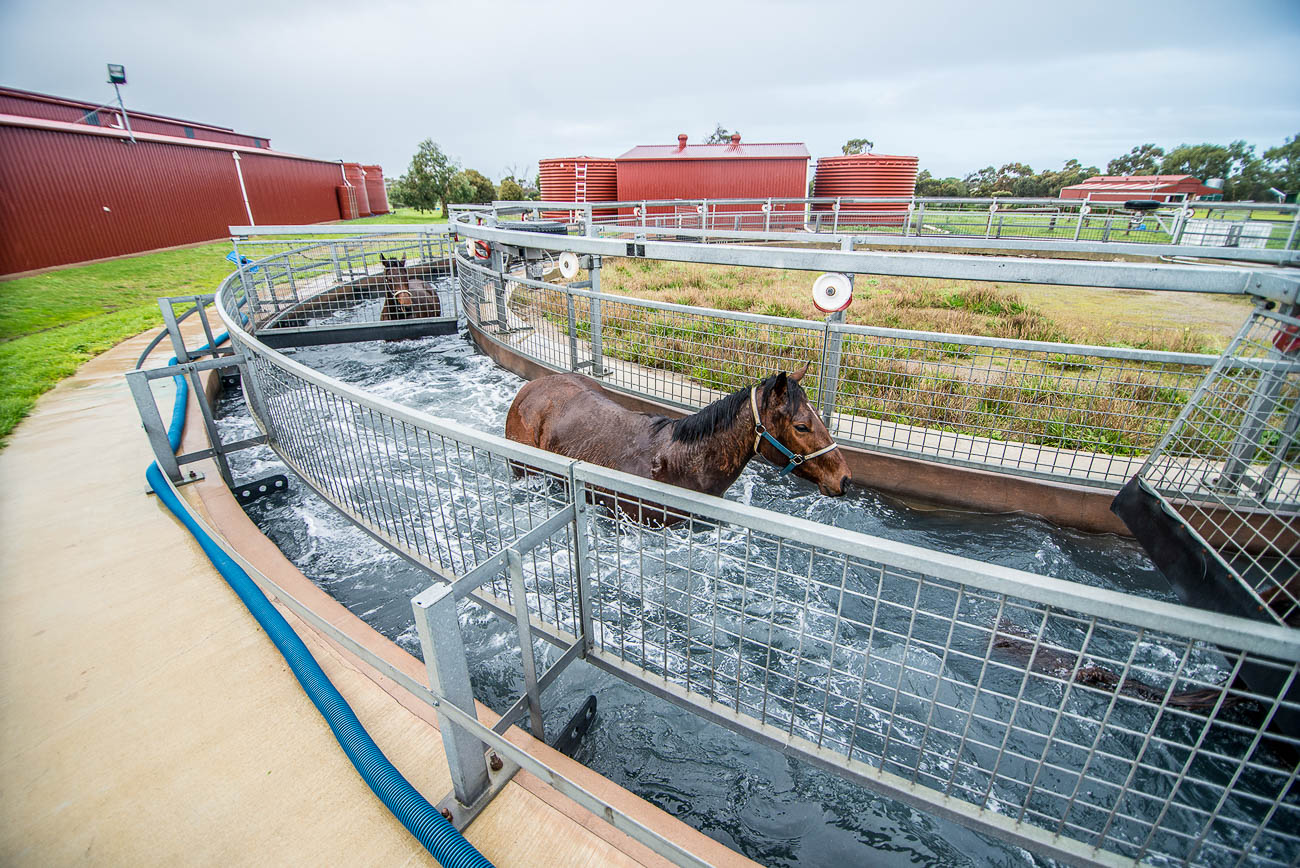 Rehabilitation
Extensive facilities in Finniss Lodge include an Aqua Walker and treadmill both are vital in the rehabilitation process. With onsite farriers experienced in shoeing and trimming for rehabilitaion and individual paddocks, yards and boxes we are able to facilitate and support recovery.